Message
Message from Kotaro Kashiwabara,
Chairperson of JGA
JGA is dedicated to supporting food lovers to further enrich their lives by promoting a better understanding of Japan and global food scenes through cooking and dining together.
San Sebastian in Spain is known as the world's most gastronomic city with a total of 15 Michelin stars even though its population is as little as 180,000. One of the reasons for this achievement is the existence of "Bishoku club," which is the Japanese translation of Spanish "Sociedad Gastronomica." In Spain 100 years ago, there was a culture that kitchens are for women alone and men who like cooking had to seek a kitchen outside their home. They cooked, tasted, enjoyed and talked a lot about food there. It is said that such gastronomic clubs currently number over 100 in town. We believe that the gastronomic club is one of the key factors which turned San Sebastian into a world-renowned gastronomic city.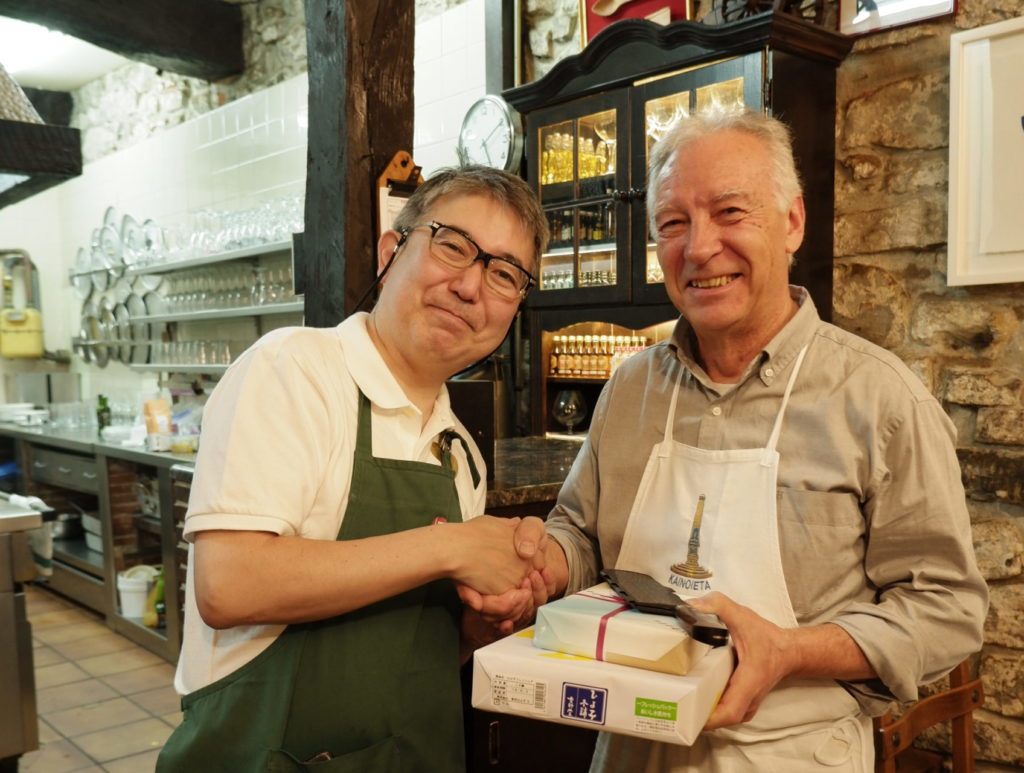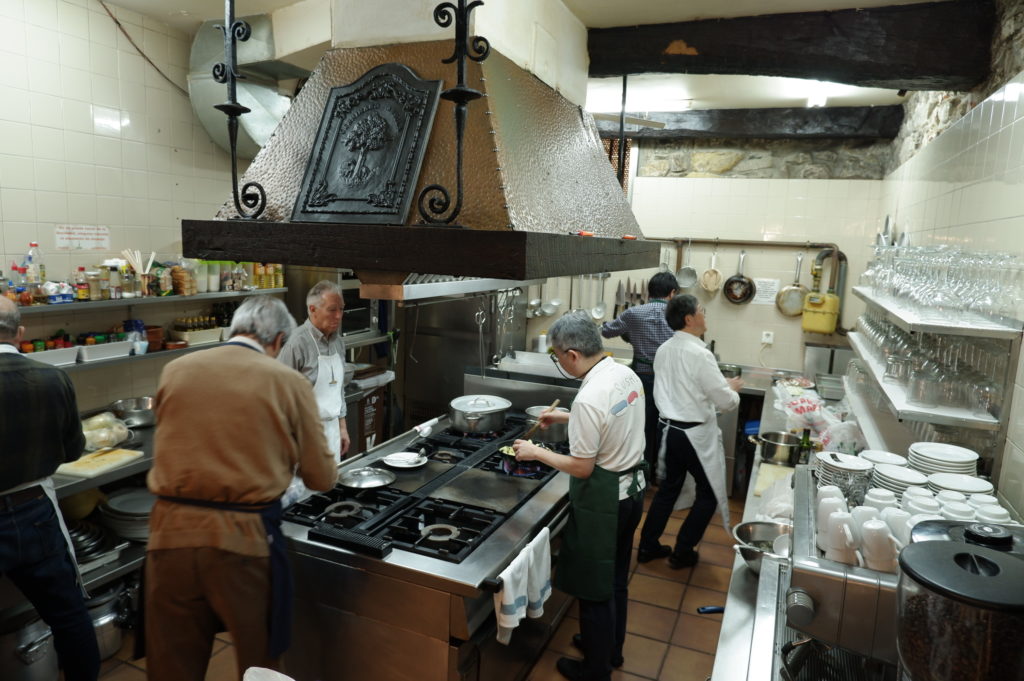 In turn, what about Japan? "Tabe-aruki – eating around" is very active in Japan and can be called an eating bubble now. To make reservations at famous restaurants, we sometimes have to wait for one year or even more. Just to have an omakase sushi meal together with some glasses of Japanese sake can often costs 50,000 yen (US450 dollars) per person. Of course, while eating delicious food is a lot of fun, food culture is not simply about eating. We have therefore established the Japan Gastronomy Association to enjoy food beyond just "eating around." For example, if we learn how to cook, there will be greater understanding in the complexity of food than simply its eating. Accordingly, we have rented a kitchen as a base for the "food community" at Akasaka in Tokyo, where food lovers can get together, cook by themselves and talk about food. For those who wish to improve their cooking skills, seminars or gatherings by professional chefs can be held to talk about food. We would like to deepen engagement with local chefs and listen to local producer's stories. Most importantly, we would like to encourage young chefs who are making enormous efforts in improving their skills to enrich the food culture of Japan. In this regard, we would like to offer opportunities for their development and set up cooking classes with them as well. In addition, we would like to expand our field of activities globally and deepen the mutual understanding of various food cultures through exchange activities with similar organizations abroad like those of San Sebastian.
Start-up members of the association have work experience in a wide range of fields, including finance, medical, regional business, executive recruitment, the media and so on. However, what we have in common is "the love of food". We are determined to devote what we have achieved so far to the evolution of the world food culture.
Outline
Founders & Directors
Kotaro "Kassie" Kashiwabara
Chairperson of JGA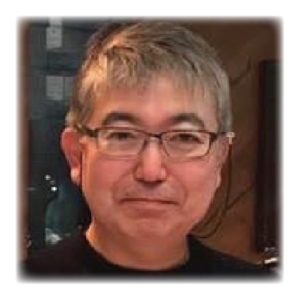 Kassie was born in Tokyo in 1963. He is concurrently Chairperson of Japan Gastronomy Association and Karuizawa Gentlemen's Gastronomy Association. He is also "Top User Professional" of Retty and has followers of over 48,000, second place in all the information providers for Tabelog. He serves as a judge for "Iron Chef" by Fuji Television Network, Inc. He is one of the curators and influencers of TERIYAKI and TABELOG respectively which are one of the most influential gourmet application sites in Japan.
 He started his career at Bungeishunju, one of the most prestigious Japanese publishers, and was induced into the gourmet world while gathering and editing news materials for the gourmet guide book of the company.
---
Hiroyuki "Mackey" Makimoto
Vice Chairperson of JGA. Food Clitic, Essayist (Tabearukist)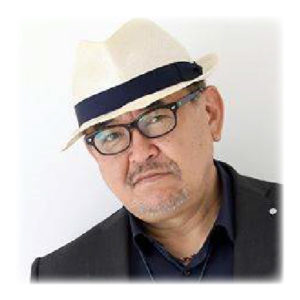 Mackey was born in Tokyo in 1955. He is Japan's most well-known foodie covering from casual to Michelin star restaurants in Japan and abroad. Director and Editor in Chief, Aji-no-Techo (Monthly Magazine for Gourmand)
 Mackey is one of the curators and influencers of TERIYAKI and TABELOG respectively which are one of the most influential gourmet application sites in Japan.
https://ameblo.jp/mackey-makimoto
---
Yasukazu "Yaz" Aiuchi
Chief Executive & Chef, GFC Tokyo, Inc.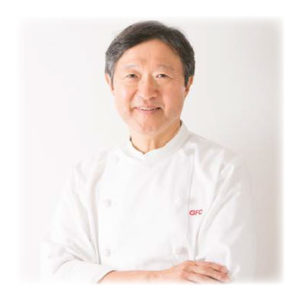 Yaz was born in Sapporo in 1952. After 36 years of career in investment banking including the top management jobs at leading U.S. and German banks in Japan, he decided to pursue his interest in cooking for his 2nd career. He then went to Hattori Nutrition College and received a Chef's License from the government upon completing a professional culinary program. 
 Since 2015, Yaz has been teaching Japanese Washoku cooking in English to foreign residents and travelers in Tokyo. As a Director of the Japan Gastronomy Association, he runs two regularly scheduled programs every month: Learn Cooking in English and Wai-Wai in English, the latter a casual cook-yourself party where participants bring ingredients and cook and eat with friends to promote cross-cultural understandings.
 Yaz plays the viola in a chamber music group. He also plays a traditional Japanese musical instrument called shamisen and sings old folk songs. As his cooking is very much focused on health, he is also an active cyclist and swimmer.
---
Tsutomu Horiuchi
Professor & Vice President of Center for Social Investment of Tama University, Graduate School of Business, Executive Chairman, Aquaignis Co., Ltd.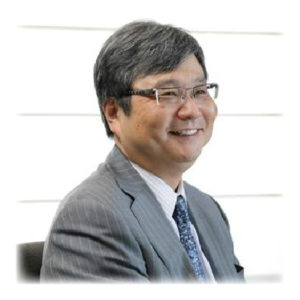 Prof. Horiuchi was born in Tokyo in 1960. He started cooking at home in his teens. While he was working for financial institutions, he frequently visited restaurants both inside and outside Japan, which is continuing until today. Besides food at large, he loves architecture, art, craft (especially lacquerware) and everything related to culture.
 Eventually, he currently serves as a chairperson of the art committee of Asia Society Japan Center. Prior to the current positions, he was the CFO of one of the biggest real estate developers in Japan, and also worked for a US investment bank and a Japanese commercial bank.
---
Kumi Kaseya-Yokoo
Editor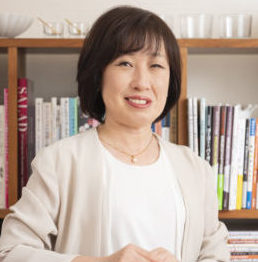 Kumi was born in Chiba Prefecture in 1964. As a chief editor of Ikaros Publishing 1st Publishing Bureau, she has been working extensively from launching new magazines to editing specialized books. Recently she has embarked on cookbooks to further deepen her interests in cooking.
 What she has edited so far includes "How to make really delicious sandwiches 100" supervised by Hotel New Otani, "How to make delicious spaghetti 100", "How to make really delicious egg recipes 100", etc.  The most recent one is "Go Go! Berger! Extreme 55 Recipe". She believes that the recipe written on the book is the same as the music score and the personality and thought of the person appears on the plate. Therefore, as a JGA director, she hopes to convey the professional chef's skills to home and the needs of home cookers to professionals respectively through the creation of their opportunities to cooperate with each other. And eventually she wants to expand the enjoyment of cooking and smile faces at home dining rooms.
---
Sachio Kouraba
Esthetic Plastic Surgeon, Research Director, Sapporo Wound Care & Anti-Aging Laboratory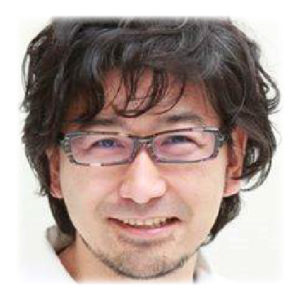 Dr. Kouraba was born in Atami, and raised in Yugawara, Shizuoka Prefecture. Based on Sapporo, he visits all over Japan to give lecturers, to participate in academic associations, to perform surgeries.
 In the meantime, he spends all his free time in gastronomy and quest for good local food. He especially loves sincere cuisine which pays much respect to local foodstuffs and is one of the curators of TERIYAKI which is the most influential gourmet application site in Japan.
https://teriyaki.me/curator/C5
---
Atsuo Oki
Media Producer, Media Produce Business, PIA Corporation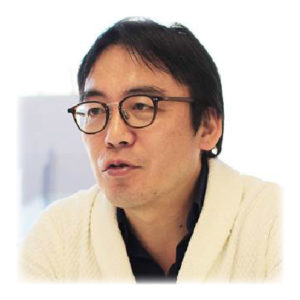 Mr. Oki was born in Tokyo in 1965. He has been the editor in chief of  "Tokyo's Best Restaurants" since its inception in 2001. He has edited a variety of gourmet books so far. His favorite kind of cuisine is sushi and French. He is one of the curators and influencers of TERIYAKI and TABELOG respectively which are one of the most influential gourmet application sites in Japan.
---
Tetsuya Tachibana
President and CEO of Aquaignis Co., Ltd.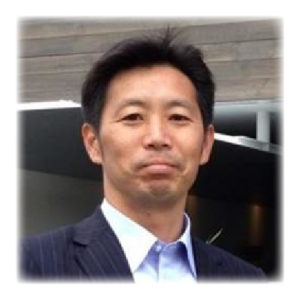 Mr. Tachibana is the owner/operator of well-known hot-spring hotels in Mie Prefecture focusing on food and relaxation (Aquaignis Komono).  He is currently leading two giant projects with a similar concept in Taki, Mie Prefecture (Aquaignis Taki) and in Oyama, Shizuoka Prefecture (Aquaignis Oyama).
---
Hironobu Tsujiguchi
Japan's No.1 pâtissier and chocolatier, Representative Director, Japan Sweets Association, Principal, Super Sweets Confectionary College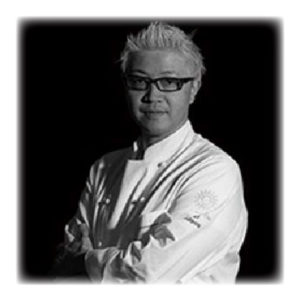 Mr. Tsujiguchi was born in Nanao, Ishikawa Prefecture in 1967. He was born as the 3rd generation of Japanese-sweets artisans but left home to Tokyo to become a Western type of chef. He won the first prize of "Japan Confectionery Competition" at the age of 23, the youngest ever. Thereafter, he has participated in various world championships of Western confectionery such as "Coupe de Monde" and has been awarded many prizes.
 Currently he is running as many as 13 brand boutiques with different concepts including Mont St Clair in Tokyo. Even today, he is still challenging competitions including "Chocolat Exhibition" of which results are announced at Salon du Chocolat Paris, where he has been winning the highest rating continuously for 6 years since 2013. He is active in community promotion through sweets, educating young pastry chefs, collaborating with companies, producing corporate brands, giving lectures and book publication.